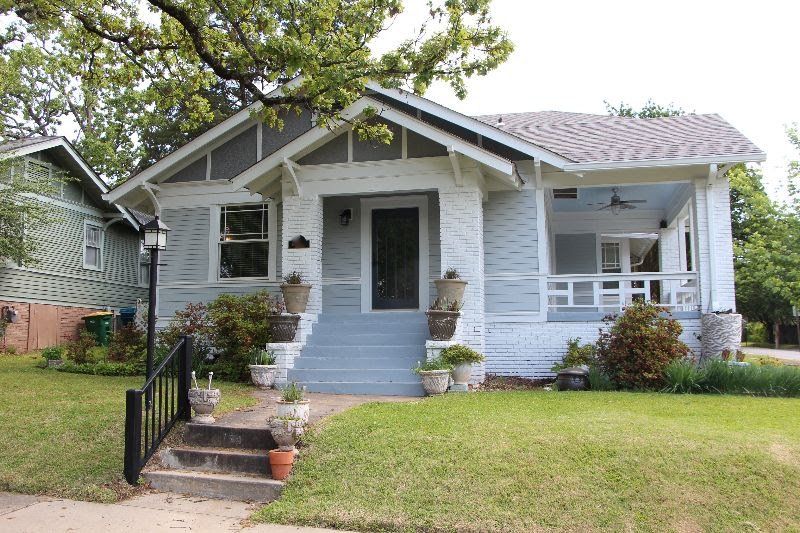 Sideco, in a sense, is a "jack of all trades" in home renovation. We replace windows and siding, we can identify and fix structural issues in a home when doing windows and siding, we replace doors, create new openings for doors and windows, and we build outdoor entertainment areas. But another core competency we have is bringing all the above to specific types of projects—historic restoration. Now "historic restoration" at Sideco means something a bit different than it might at, say, a neighborhood resident committee. We are interested in using today's best and most advanced building products and construction techniques while 1) replicating the original design of a home but also 2) meeting (and even exceeding) 21st century building code requirements. We modernize what you cannot necessarily see—the mechanics of the home's exterior envelope—but historically renovate what you do see—the design that originally inspired the home's architect, builder, and community tastes of the time. I like to say, then, that Sideco is "historically inspired" when working on these projects. We work closely with our clients and, if present, their architects to recreate what a home from the early- to mid-twentieth century would have looked like when the original owners first walked up to it. Sideco's craftsmen are incredibly skilled at this work, but something they always comment on during these projects is how skilled the original builders were. It is no accident that craftsman and bungalow style homes from the 1920s, 30s, and 40s have withstood the test of time so well—they were built with the last remnants of old-growth Pine or hardwoods and the craftsmen at that time defaulted towards structural redundancy throughout the home, just to be safe and to ensure longevity. Below are some recent projects' before's and after's we have had the honor of working on in Little Rock's Heights and Hillcrest neighborhoods. If historic restoration—or even historic "imitation" (if you have a newer home but wish to replicate the historic design of craftsman style homes)—interests you, know that with today's building products, we can practically recreate any design you have. So, find those original photographs of your neighborhood from the Arkansas Democrat Gazette or in a neighbor's attic, and give Sideco a call!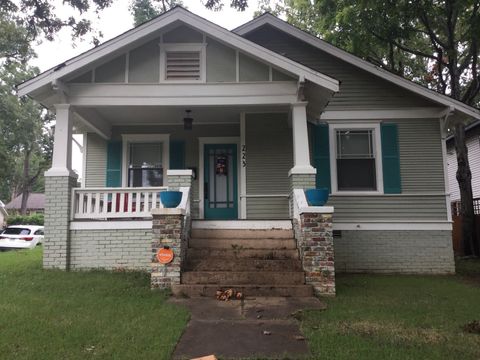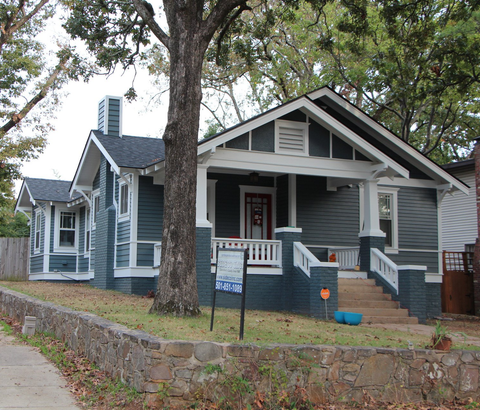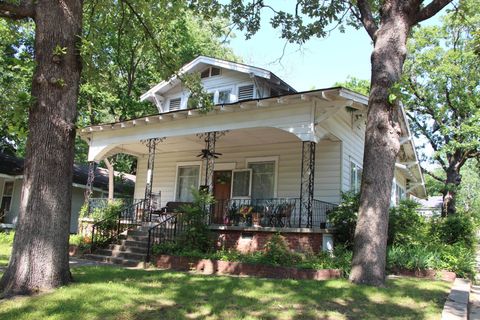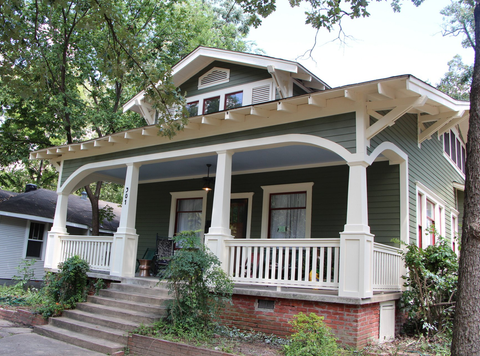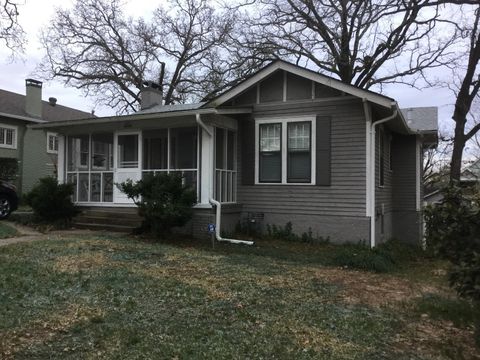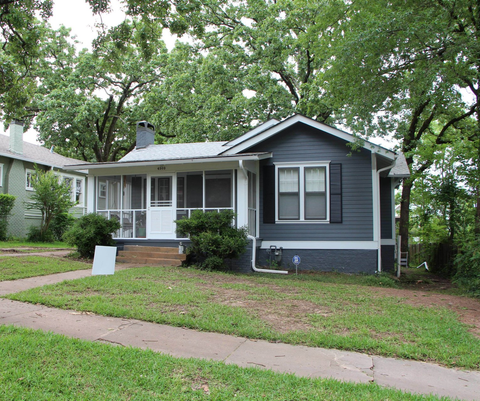 Wingmead
Back in September, we shared with you an exciting project that Sideco had the privilege of working on. The restoration of the world-renown duck hunting club, Wingmead, took a lot of hard work from the entire Sideco crew and almost two months to complete, but it was very much worth the time and effort. Sideco was just one of many team members that had been selected by the Lyon Family and the Wingmead Board of Trustees to completely renovate the Wingmead estate's mansion. The lead of the project, of course, was the architect, Aaron Ruby, who, when I first met with him, shared trim designs like this: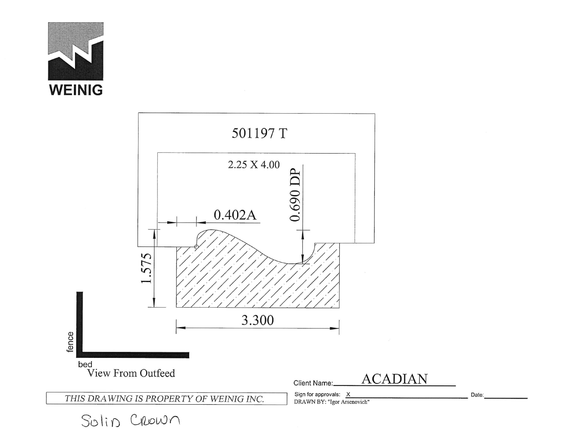 As specified by the architect, this trim would be custom made from Spanish Cedar, as would the window shutters. And the siding primarily consists of a product called MiraTEC, an advanced exterior cladding that closely resembles (in terms of design, that is) the original wood siding that would have been placed on the house in 1939. Additionally, Sideco used James Hardie Fiber Cement Siding in some places, and installed Marvin Windows. Design alone, however, was not the only TLC the Wingmead Estate needed. As you can see below, the original home's exterior was very worn in some instances, and sometimes completely rotted.**Click on Pictures to Enlarge**Like any home we work on—whether historic or built today—Sideco ensures first and foremost that the building envelope behind the cladding is designed and installed in such a way so as to ensure that moisture can escape and the walls can dry. This is "Building Science 101," and it is one reason why Sideco was selected to help restore Wingmead's exterior.**Click on Pictures to Enlarge**The house could not have turned out any better, in our humble opinion, and it seems to closely approximate some of the historic photographs that date from when the estate was first built. The smooth, white siding and towering, classic windows have a stately vibe, and are contrasted just perfectly by the green shutters and copper gutters and trim near the roofline.**Click on Pictures to Enlarge**We are happy to share more photos below, but before doing so, the entire Sideco team wants to acknowledge how this level of quality and craftsmanship would not have happened on this historic treasure for Arkansas if it weren't for the full support of the Wingmead Board of Trustees and Jane Lyon & Ashley Lyon Jackson. We are also humbly grateful for the assistance (and entertainment!) from Tim Doepel, Manager and Wildlife Manager of Wingmead. His passion for Wingmead was simply contagious. And, lastly, none of this could have been done without a plan, to which all credit must be given to the architect of record, Aaron Ruby. His research of Wingmead and his tremendous knowledge of all the tiny details that go into a historic restoration were absolutely vital to our success on this job.
Insert 7 pics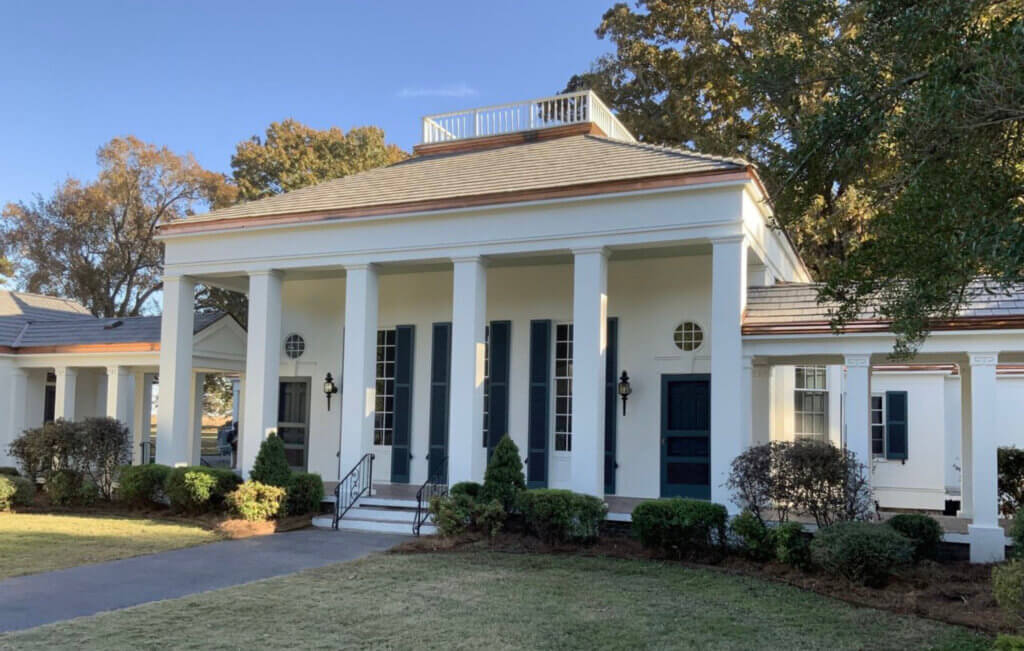 Merry Christmas & Happy New Year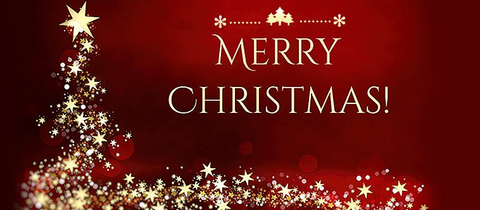 On behalf of our entire Sideco staff, I want to wish you a joyous Holiday Season filled with health, love, laughter, and gratitude.
We are proud to have you in our Sideco family, and hope you have a wonderful Christmas and a very Happy New Year. It is our sincerest hope that Sideco has done our part to make your home a beautiful, solid, welcoming place in which to do just that.
- Jimmy