Sideco loves the old historic homes in the Heights neighborhood of Little Rock.
Large historic homes require a great deal of skill and passion to undertake, and we are proud to share that Sideco is one of the most trusted companies in the state of Arkansas for restoring the exteriors of historic homes but with modern-day products, like James Hardie Fiber Cement Siding and Marvin Windows.
This home was built in 1925 and our clients realized that the exterior and original windows had reached the end of their life after 95 years. However, they didn't want to alter the architectural integrity from the original design. Our customers chose Marvin full frame windows with Simulated Divided Light to match the original windows. The exterior is aluminum cladding and is coconut cream in color.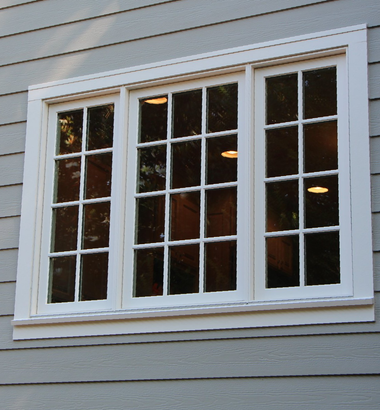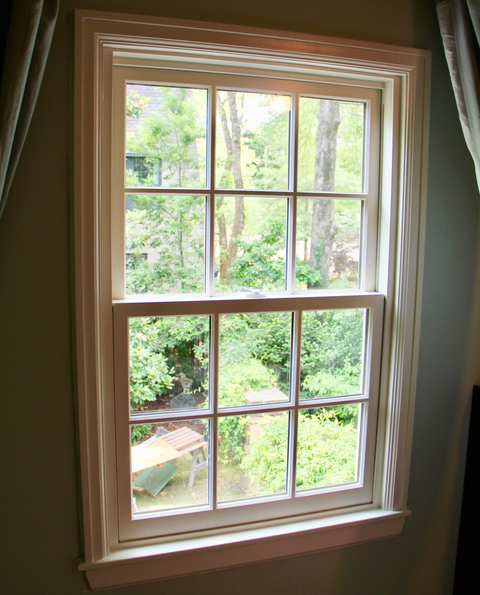 To match the home's original siding and trim, our customers chose James Hardie 7 inch reveal in the Monterey Taupe color. Equally important is the moisture proofing substrate work that Sideco added to the home.
Sideco craftsmen were able to mimic the original trim design both outside and inside the windows. As you can see from these before and after pictures the final results are simply stunning.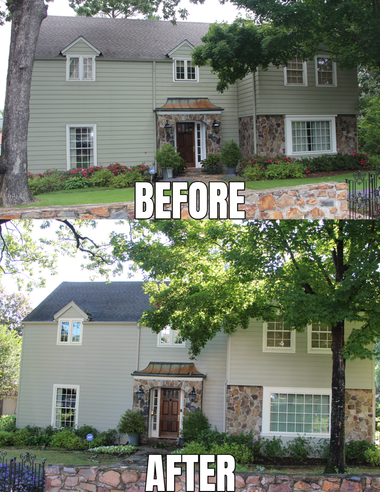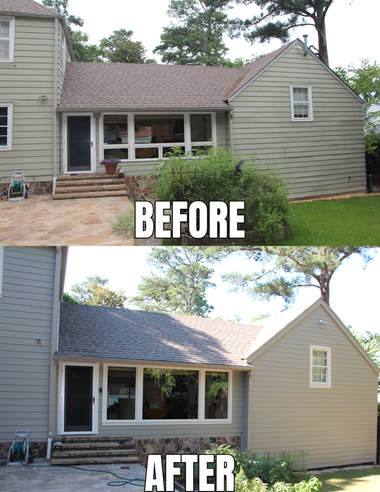 If you own a historic home and are concerned about maintaining its architectural integrity as you contemplate rehabilitation scenarios, please do not hesitate to give us a call. We would be more than happy to discuss possible solutions.
Custom Deck and Sunroom
One of Sideco's most coveted skills is our ability to continually wow our customers and help their dreams to come true and their homes to become their personal oases. This is especially true with our decks and patios.
The original deck at this customer's home was at the end of its life.
Sideco removed and disposed of it. We expanded the size and footprint of the deck structure to position a new sun room on top of it and still have room for outdoor dining, grilling, and entertaining.
The sun room will give our clients much needed protection from the sun and bugs as they enjoy tranquil evenings.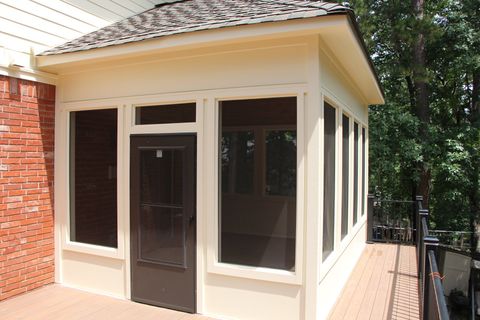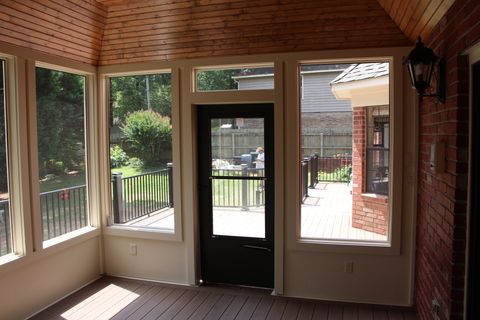 The deck boards are TimberTech Legacy series in Pecan, the railing is aluminum (will last for ever), and the outdoor lighting on the posts is built in.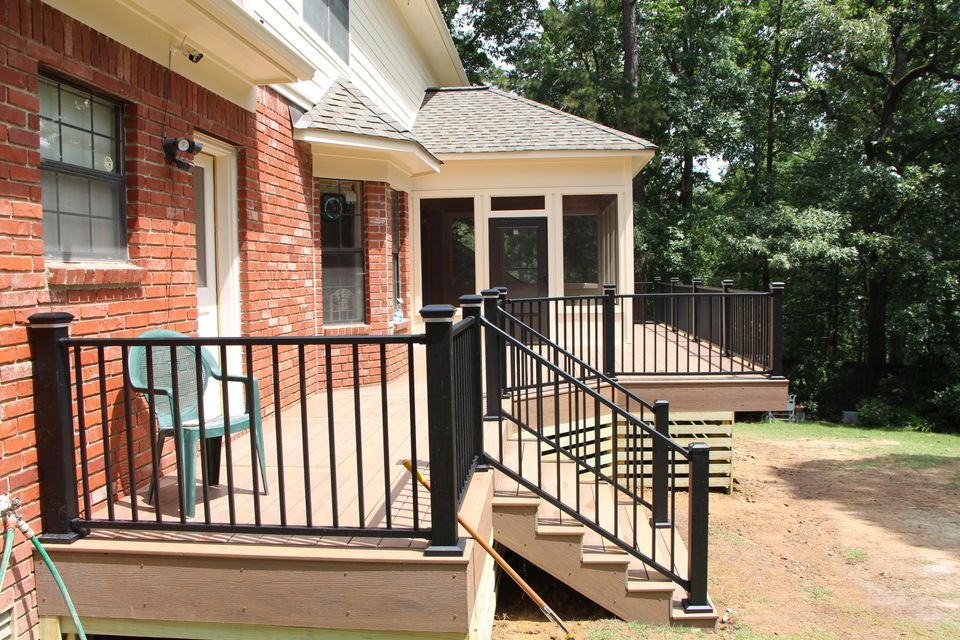 Sideco also installed a new Marvin French door from the sun room to the house and installed James Hardie Fiber Cement Siding and trim to the home's exterior.
Our clients could not be happier with the end results.
.