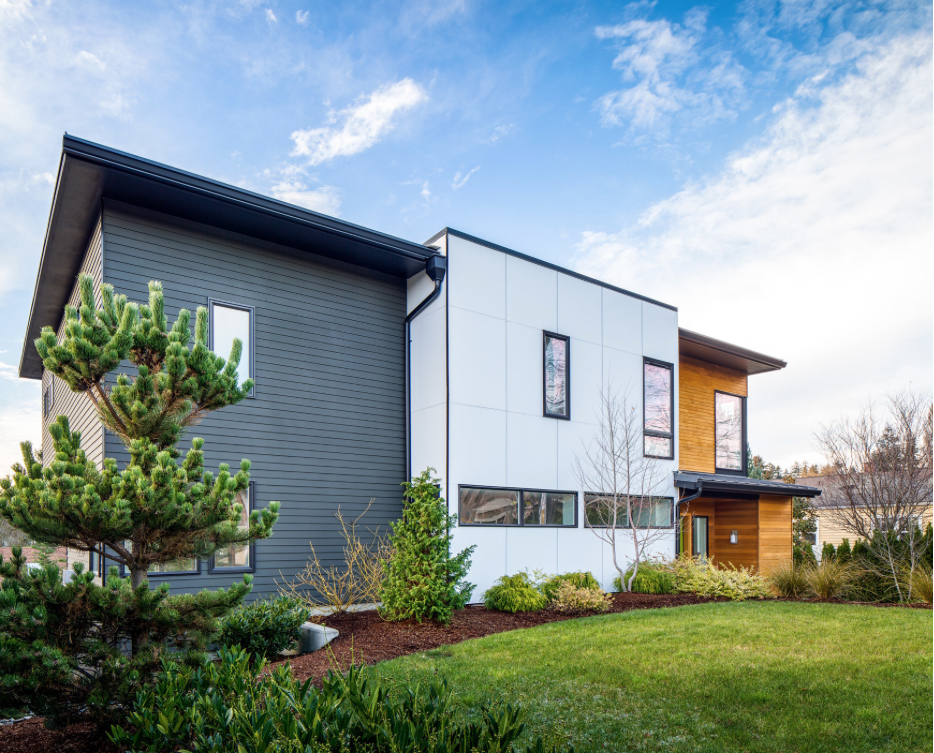 Sideco & Marvin Deepen Partnership
Sideco is proud to share that, as of this fall, we are the only authorized replacement contractor for the entire state of Arkansas for Marvin Windows and Doors. Sideco has been an Elite Preferred Remodeler for James Hardie Fiber Cement Siding for 11 years, and Marvin has now initiated a similar partnership program for the best contractors in the country. We at Sideco are honored to not just be the top-preferred contractor for these two amazing companies, but more importantly to have solidified our reputation for focusing on quality and craftsmanship. I am very proud of our employees, who have worked so hard and attended much training to help us earn this distinction.

But who is Marvin? And who is James Hardie? These two companies have some brand recognition among homeowners, much as most, if not all, car owners know who Ford Motors Company is. But unlike Ford, Marvin's and Hardie's histories and current practices aren't as well known among consumers.

So, in this special newsletter for October, we would like to share a little bit more information about Hardie and Marvin. Many of you already hired Sideco to install Hardie siding or Marvin windows (or both!) on your home, and some of you are still considering. No matter what stage you are at in redesigning and taking care of your home, we hope these tidbits help to build brand recognition among all our customers!

Marvin Windows & Doors History
The headquarters and manufacturing plant for Marvin is located in Warroad, Minnesota. If you have never heard of Warroad, it's because it hardly even shows up on a map! What's phenomenal about Marvin is that, despite being located in such a small town, it has worldwide recognition, and is an especially popular product in Japan, where interior woodwork and craftsmanship are prized.



George Marvin launched his first company, Marvin Lumber & Cedar Company, in 1912. When George's son, William, graduated from the University of Minnesota in 1939, he returned home at his father's request to work for the family business. Seeking a way to keep Marvin's employees busy during the winter months, a lumberyard employee suggested that Marvin Lumber & Cedar Company begin making doorframes and barn sashes. Things took off following the close of WWII and the return of serviceman looking for fulltime employment, with the company, Marvin Windows and Doorsgrowing from a couple dozen employees in the 1950s, to a few hundred in the 1960s, to more than 5,500 today.


The Marvin Story

How is Marvin doing today?

Very well. I've mentioned Japan, but Marvin also has a strong presence in Spain, Italy, France, and Turkey—other countries also famed for craftsmanship and design. Its employees are also incredibly loyal, and for good reasons. During the Great Recession, which affected all of us but especially hurt home-related industries, Marvin worked out a deal with its entire workforce—they would lay off no one and maintain full benefits for everyone in exchange for slightly lowering everyone's annual salary, from janitor to CEO.

Today, Marvin's CEO is Paul Marvin, who is first among the fourth generation of family members to steer the company. In addition to maintaining excellent quality for its windows and doors, Paul has signaled that Marvin will work hard to become an internationally known brand for well-designed features for all homes. As an example, Marvin recently acquired a company called TruStile , which builds beautiful and exquisite custom-made interior doors.

We at Sideco are so honored and excited to be a part of Marvin's narrative. And we hope that, as a customer, you are too.

James Hardie History
Did you know that James Hardie is actually a publicly-owned company? In fact, if you want to take your pride in James Hardie one step further, you can buy stock in the company on the New York Stock Exchange (warning—I am confident in my home remodeling recommendations, but I am not confident in my investment recommendations, so ignore that suggestion!).

Today, James Hardie has operations in North America, Australia and New Zealand, much of Asia, and in Europe. As of 2012, the company has its headquarters in Ireland. But it had much humbler beginnings. A guy named James Hardie moved to Melbourne, Australia from Scotland in 1888, in search of new opportunities. While his first business involved importing oils and hide tanning products, Hardie's business eventually meandered into the manufacturing of building products writ large, primarily because of the foresight of his business partner, Andrew Reid. Reid bought out Hardie in 1911, and Reid's family went on to lead the company until 1995.

In the mid 1980s, James Hardie pioneered the development of fiber-cement technology, and began the designing and manufacturing a host of building products that we use today, both on the exterior and in the interior of homes and commercial buildings. Today, James Hardie is exclusively a fiber-cement business, employing over 2,500 people who help the company to generate over $1.5 billion in revenue annually.

We are excited to see how Hardie will grow and adapt to homeowners' changing preferences and in response to the increasing innovation in building material science. We have been working with Hardie's plank, board & baton, and artisan products for years now, and we consider ourselves expert craftsman in their installation. But we are excited to become equally skilled at their latest innovative product— the Aspyre Collection.

With Aspyre, I think it is made clear that James Hardie is not just about providing customers a high-performance product that will last decades and protect your home (your most valuable asset, both financially and even emotionally), but is also about making a statement on design and aesthetics. James Hardie wants your home to look good, and as all of you James Hardie customers know from firsthand experience, that is most certainly true.

Learn More about Marvin and Hardie
If there is one thing I will readily thank my kids for, it's introducing me to YouTube (well, there may also be other things … maybe).

As I mentioned earlier, Marvin got a lot of press during the Great Recession when its employees collectively struck a deal with each other—we'll all lower our pay so that we can all stay on the job. CBS Sunday Morning ran a great special on Marvin a few years back that speaks to that and its strong community presence in Warroad.

Marvin on CBS
Some people watch golf on T.V. Some people watch the news. But I watch home shows, especially This Old House. I just love seeing craftsman uncover the history of
century-old homes and restoring them to their original design, while also increasing their functionality. This Old House visited Warroad and Marvin in an episode just about a year ago, which I also highly recommend. If you would like to learn more about the manufacturing process of a Marvin window, then watch this video.

Marvin on This Old House
I have had the privilege of visiting a few of James Hardie's dozen or so manufacturing plants. I have been to the Reno, Nevada plant, the Peru, Illinois plant, and the Cleburne, Texas plant. Cleburne currently provides all of the products we order, but Arkansas might be switched to a new, $1 billion plant currently under construction in Alabama. The major difference between James Hardie's products and other fiber cement products is that James Hardie uses high quality raw materials and holds over 100 patents in the manufacturing process. James Hardie also devotes over $25 million a year to continued research and development. If the manufacturing process interests you, check out the following short video.

James Hardie -- how it's made
Happy Halloween from Sideco (and Our Dogs)!

The Sideco Family, along with our showroom dogs, want to wish all of you––especially the little ones out there––a very happy Halloween!

Our dogs look forward to wearing their costumes every year . . . we think. They would love to see you! Please feel welcome to stop by our showroom this Wednesday to say hello and see our ferocious shar ... dogs!