What Sideco's Customers Have to Say
There are a lot of things that matter to me and that I want Sideco to be the best at, some of which include the following:
I want Sideco to offer the best home improvement products to homeowners in Arkansas.
I want Sideco to retain the best employees (not contractors) by offering the best pay, benefits, and training opportunities.
I want Sideco to be a name associated with quality, craftsmanship, and a history of being honest and reputable, as seen in our commitment to servicing warranties on homes completed over 15 years ago and our faith in not being "gimmicky salesmen" with new clients but instead straightforward and sincere.
While all of that is very important to me and my team, one value reigns supreme at Sideco, Inc:
I want Sideco to be #1 in customer satisfaction, not just in Arkansas, and not just in the South even, but across the whole country.
Unreasonable? Too Ambitious? Naive? Even if seemingly unattainable, I firmly believe that our showing up everyday to work with such a desire changes our mentality in a way that customers notice and appreciate. I like to think that Sideco'scustomers sense that our company and its employees deeply care about their homes and their wants and needs, and that ultimately, that sense translates into a trust that Sideco is indeed the most skilled company to take care of their homes and help their dreams come true.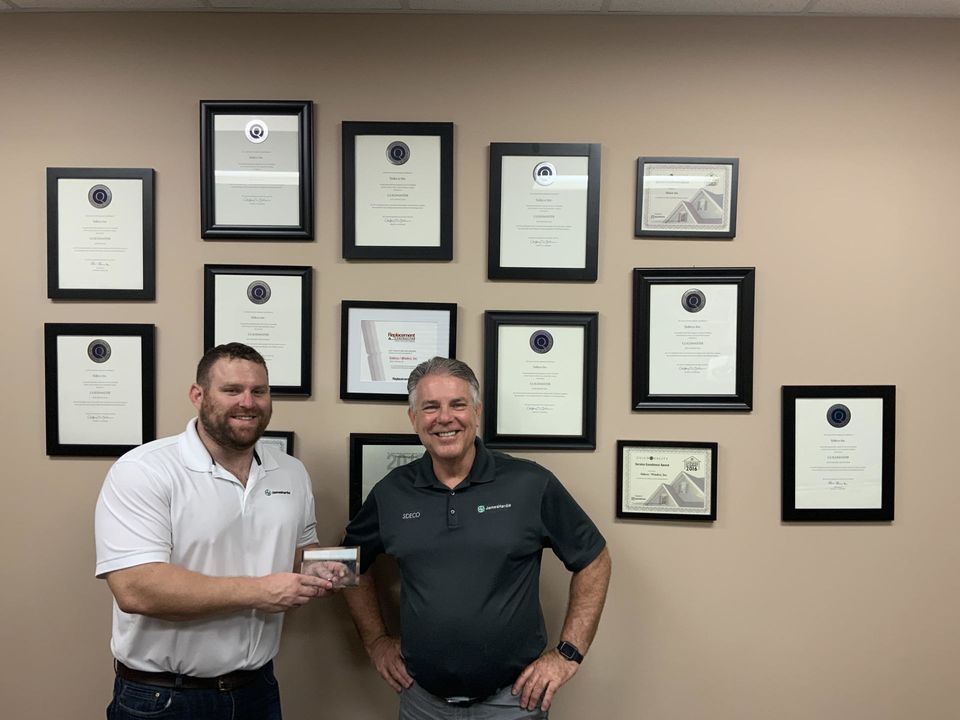 I am happy to share that that inkling of mine ultimately bears some resemblance to reality—for the 9th year in row, Sidecohas won the James Hardie Service Excellence Award, as determined by customer ratings reported through third-party customer review company, Guild Quality.
Normally, this award is announced at the annual James Hardie Contractor Summit, but given the risks associated with Covid-19, James Hardie graciously delivered the award directly to Sideco's office this summer.
There are currently over 1,000 James Hardie contractors that are monitored by Guild Quality for customer satisfaction. Some of my associates from other states joke that as long as Sideco is in business, this isn't so much the "Service Excellence Award" as it is instead the "Sideco Award." And I like that joke, because it demonstrates that "Sideco" is basically synonymous with "Service Excellence."
After 35 years in business, I've come to firmly believe that the best advertising for any company is what its customers say about the services they received. Since 2011, when Sideco first enrolled in the Guild Quality program (as required by James Hardie), we have amassed approximately 330 full, in-depth reviews. 233 reviewers have answered the question, "Would you recommend Sideco?," and all 233 responded that that would recommend Sideco Inc. Anyone and everyone can access all of these reviews at guildquality.com/pro/sideco-windco-inc, where, Sideco has nothing to do with the collection of these reviews, nor are they ever altered in any way.
No other siding, window, deck company—whether in Little Rock, Arkansas, or even the country—comes close to matching Sideco's level of customer satisfaction.
Some of my industry colleagues have asked me what our "secret" is, but it really isn't a secret. Instead, it is just a good faith belief in craftsmanship and quality, honed over 35 years of working with an amazing team of incredibly talented men and women. Together we have crafted a company spirit that believes every job is unique, and that our customers demand the best from us; that our workers are to be treated with respect as highly-trained employees; and that we will continue to improve with better products and better techniques in order to build "forever homes" for our clients. There is nothing secretive about that; it's just an inevitable outcome of hard, passionate work.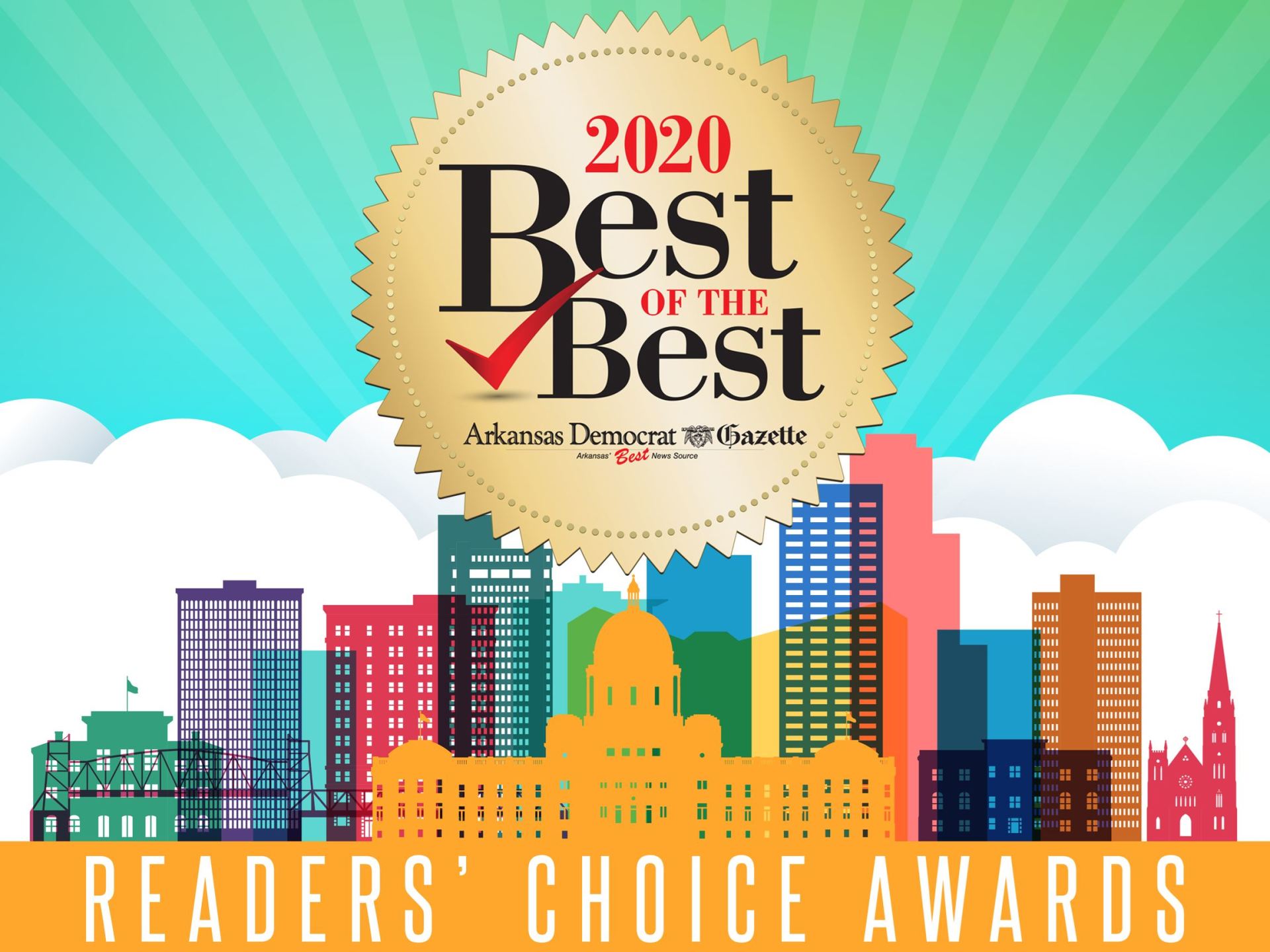 While Sideco has always been privy to the rigorous reviews required by James Hardie through the third-party company Guild Quality, Sideco has never been reviewed in the more "informal" venue of what I like to call the "people's court"—readers' choice awards. For the first year ever, the Arkansas Democrat Gazette has created a category for "Best Siding/Window Installation."
I can think of so many of my favorite restaurants that have one of these "Readers' Best" awards hanging on their walls. Perhaps this is a bit selfish of me, but I would love to walk in to one of those restaurants, point to the wall, and tell the host/hostess, "Hey I have one of those, too!"
When my son started thinking in earnest about what it was he was going to do professionally in his life, he use to tell me, "Dad, I cannot do your job, it is just too darn stressful." I think he said that because he saw all the things that happen behind the scenes to bring a job to fruition and to make the customer 100% happy—the occasional supply chain issues, the difficulty of doing "cold calls" (when this was much more common), the weight of ensuring that Sideco can meet payroll for 25 employees (and the families that rely on them). "How does siding and windows keep you so intrigued," I recall him asking. And without missing a beat, I told him that it wasn't so much the siding and windows that kept me in the game; it was the opportunity to meet so many people and to help them make their most important place and asset—their home—something that would last forever and beautifully so.
So, with that, while I know you should only read so much into awards like this, it would be an honor to me and Sideco if my customers would take a few minutes of your time to head on over to the Best of the Best awards, and vote for Sideco for "Best Siding/Window Installation."
If we win, I'll have bragging rights. And if we don't, know that, no matter what, Sideco will truly continue to be the "best of the best" for our customers.
James Hardie Design Trends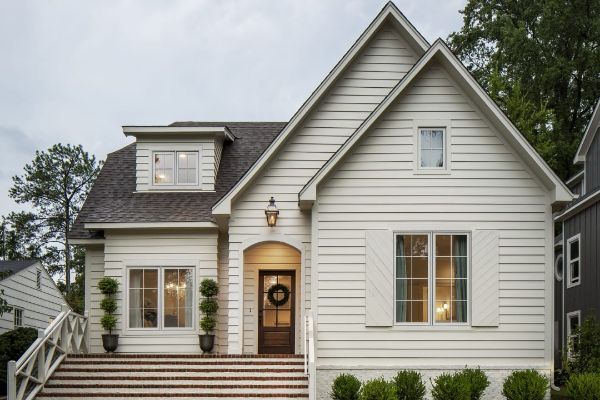 The Sideco team sincerely appreciates your following us on this newsletter. I myself subscribe to our partners' newsletters, such as James Hardie's. Recently they featured an article they wrote on behalf of the American Institute of Architects, titled "Three inspirational home exteriors and the design elements that shaped them."
I am always trying to keep abreast of design trends, and especially enjoyed the homes in this article. The three home styles—mid-century, craftsman, and farmhouse—are all prevalent here in Arkansas. What Hardie (and Marvin, for that matter) is able to demonstrate is that they have such a versatile and robust product line that they can truly meet the design needs of any architect, customer, and home. We have reviewed many types of styles in our previous newsletters, and we encourage you to explore James Hardie's website as well for design ideas.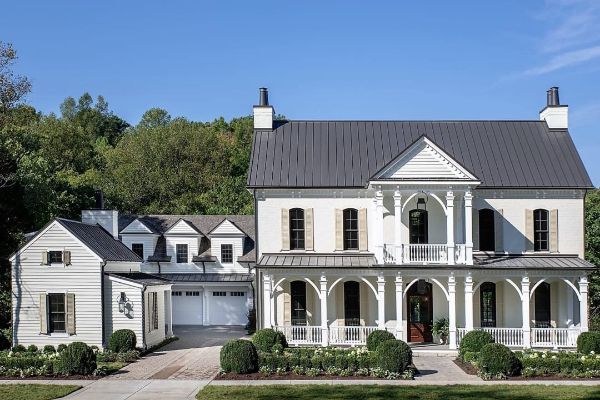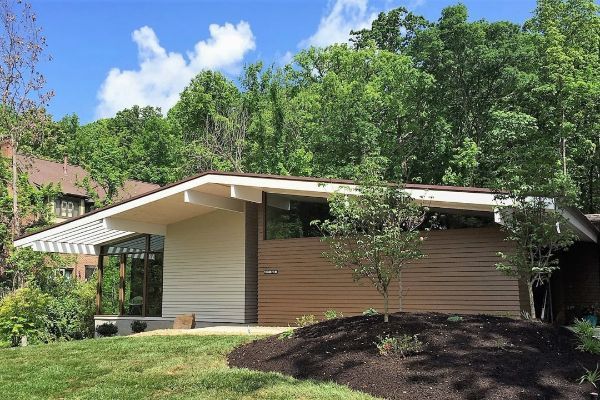 In Memoriam — Don Weeks
I said above that the greatest pleasure I derive from this business is meeting all of my customers. I always encourage my employees to take the time to get to know the customers, and to talk to them about anything and everything under the sun. I tell them that I can teach them everything I know, but they'll learn even more from customers if they take the time to listen and show that they care. Oftentimes our customers shower Sideco's employees with incredible generosity, and for that, we are so thankful.
One such customer that our men and women really took to was Don Weeks. Sideco had the pleasure of working on Don and Brenda Weeks' house in July, helping them to create a beautiful, enclosed patio off the back of their home where they would read books, entertain, and relax. We were incredibly saddened to read in the paper a few days ago that Don had passed away after a brief battle with Covid-19.
Don and Brenda would have tea and cookies ready for the Sideco team upon their arrival, and Don would pass out vegetables from his garden for them to take home. He gave Patricio a flower from his garden and told him to take it home to his wife. He spent hours talking to Brent about hunting and fishing, and he never missed an opportunity to compliment every single worker on their craftsmanship, no matter how seemingly menial the job.
Though we were only at their house for less than a week, Don made the impression of a lifetime on the men and women that had the pleasure of meeting him. He will not be forgotten. Please rest in peace, Don.
- Jimmy