James Hardie Fiber Cement Siding looks great virtually forever. But that does not mean that it doesn't need a good scrubbing every now and then.
Most homeowners who do not have James Hardie on their home resort to repainting siding to give it that fresh, updated look. All it takes with James Hardie, though, is a thorough cleaning, and the siding will look just like it did when it rolled off the manufacturer line.
How do you clean James Hardie Fiber Cement Siding? Good question.
The most common culprit at play here is dirt. And if you have ever been around kids, then you know the secret formula to tackle any dirt stain—warm water and soap.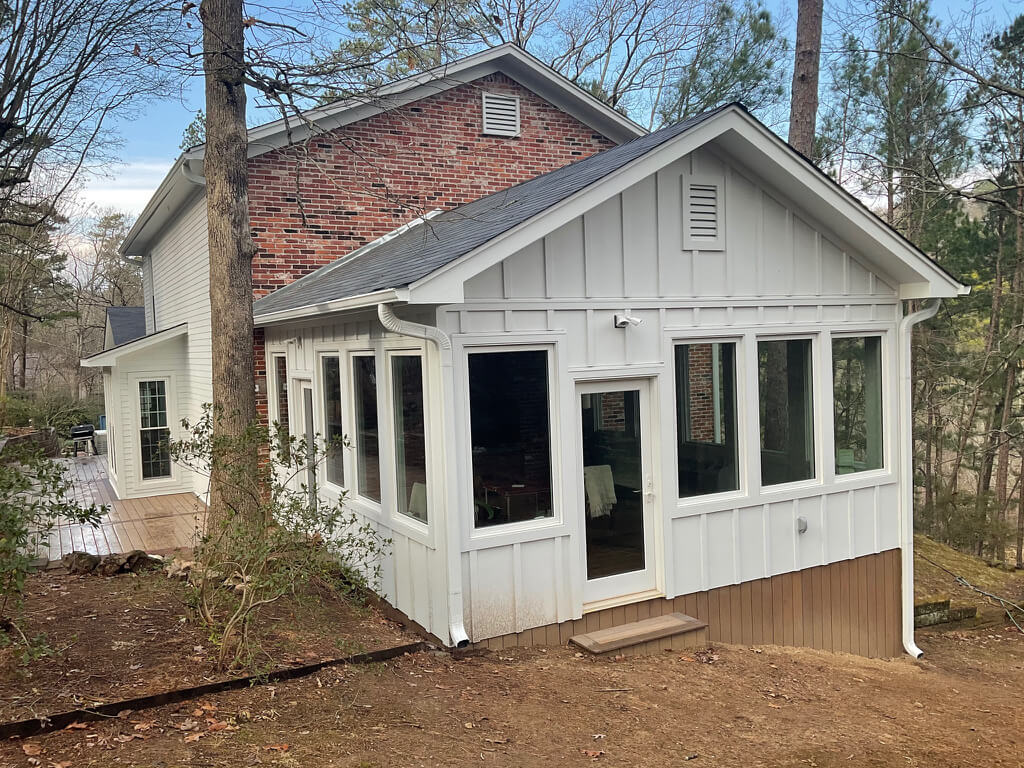 For your James Hardie Fiber Cement siding, we recommend warm water from the sink with a little dish soap added to the mix. Then, grab a non-abrasive brush with soft bristles. Try to find a brush with a long handle extension, so that you can reach all crooks and crannies of your exterior. After scrubbing a section with the warm soap water, rinse it all off with a spray nozzle attached to your garden hose.
If you are looking to clean some mold and mildew that has accumulated we recommend using some mildew specific clear and water.
We've seen folks use a power pressure washer to clean their siding. James Hardie, the company, actually advises against it. Our recommendation is that **if ** you decide to use a pressure washer, be sure to use a low-powered one. It really does not take much at all to clean fiber cement siding.
For you homeowners with large walls that stretch upwards two- or three-stories—please be careful! If you are not experienced with extension ladders, never forget that there is always another option—hiring a professional to clean your siding!