Owning a home is likely the most significant financial decision most of us will make in our lifetime. As such, we better make the right decision when we buy; and we better take good care of that home after we buy it.
Sideco's specialty is especially relevant in today's housing market. According to Redfin, (a large national realtor), nearly 25% of homeowners have lived in their current home for over 20 years. The average homeowner has been in their home for 13 years. This is quite a difference from prior decades, where homeowners "moved up" every five or six years.
There is a record low inventory of new homes across the nation. Couple that with record increases in home value appreciation. It's the perfect scenario. Now we are helping our customers find ways to make their current homes their "dream homes." Why go shopping for that "perfect" home, when you can design and build your own vision right where you are?
Making an investment to build an outdoor living area in your backyard is no longer a "waste of money." Creating a space for yourself, your friends, and your family to enjoy is actually a wise move. It will help you preserve and enhance the equity value of your home. The same can be said for any improvement that Sideco assists its customers with. Windows, front entry or patio doors, siding, gutters—these are vital (but also beautiful!) all enhance your most important financial investment, your home.
Replace Your Siding
Replacing the siding on your home is an excellent way to increase your curb appeal. Know that your design choices are by no means limited to what is there today. With James Hardie Fiber Cement siding, you have dozens of unique design and color options!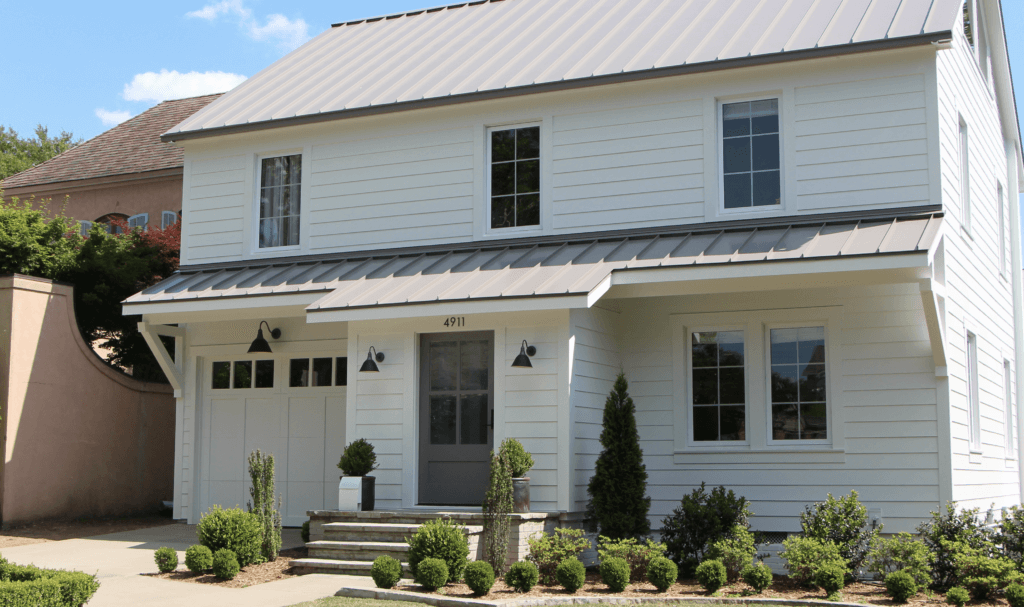 Plank Lap Siding
Plank, or lap, siding is the original James Hardie profile, and is still the most popular choice today. It is available in multiple styles and textures, include smooth finish and cedar finish.
https://www.jameshardie.com/dream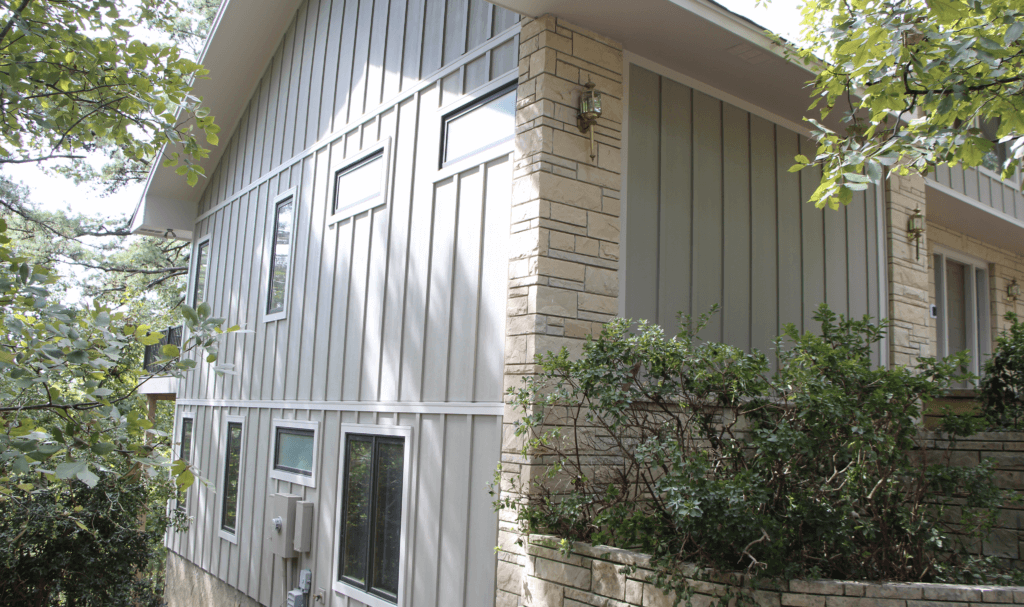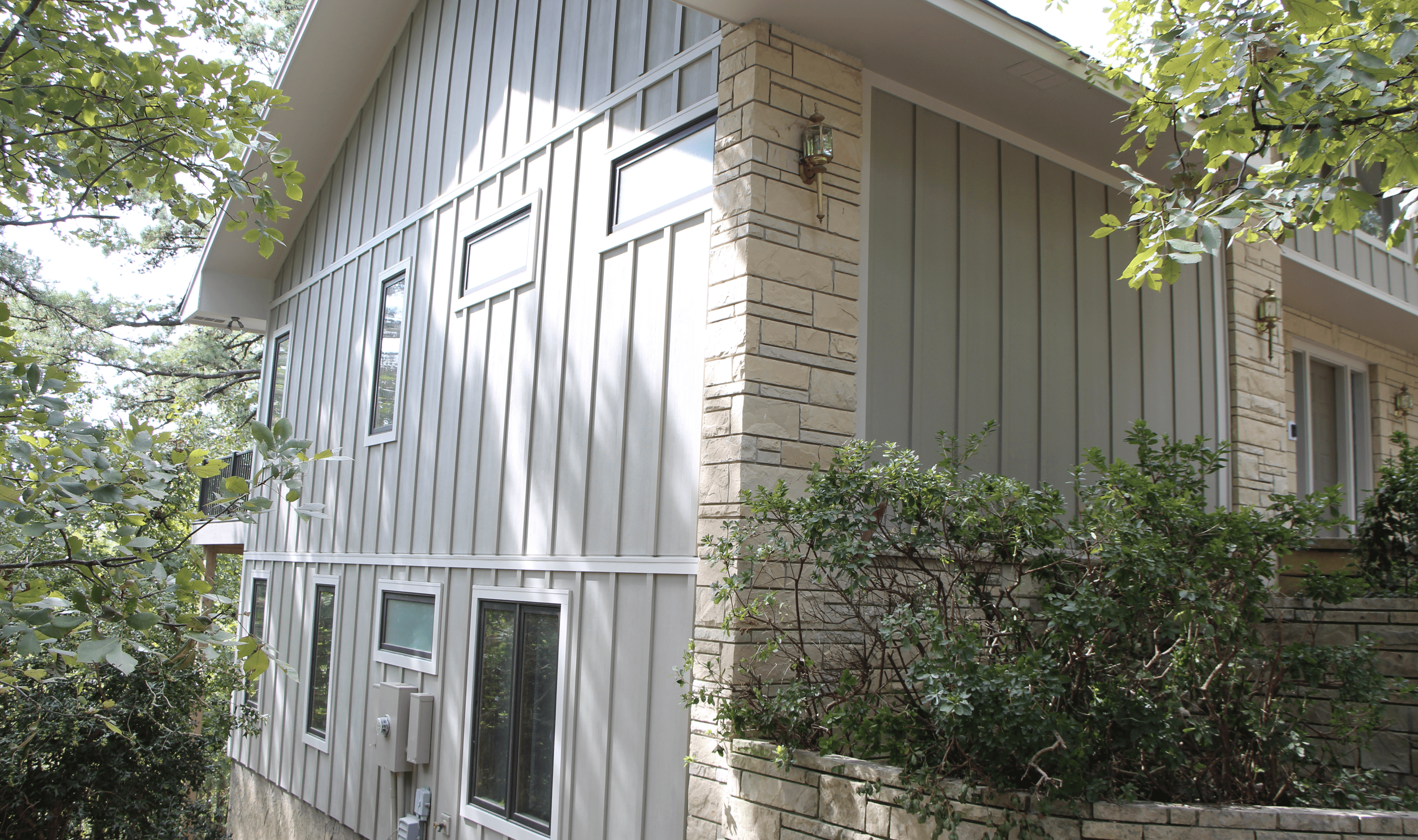 Vertical Siding
Another common siding is "vertical siding," also with several design options and textures. "Board and Batten" is a more traditional style, common on cottages and ranch style homes for example. But it can also be designed appropriately for more modern homes.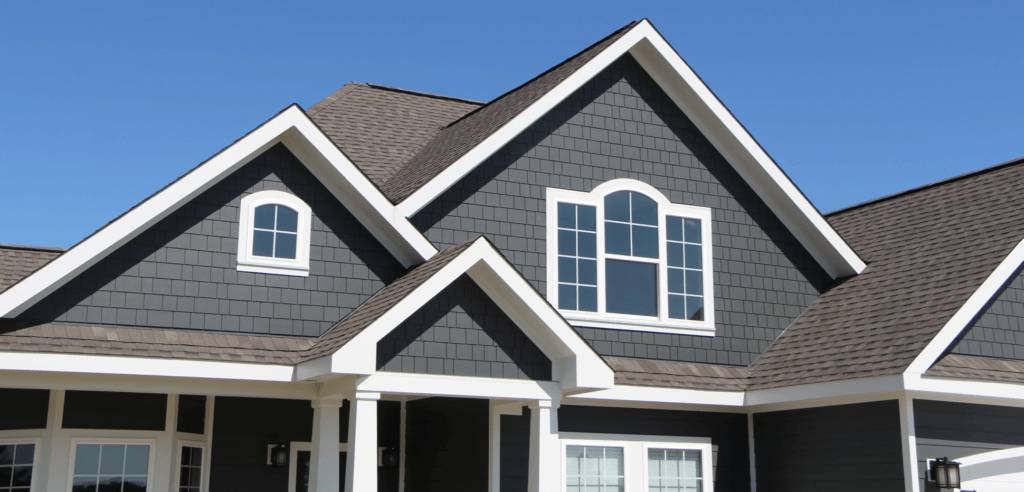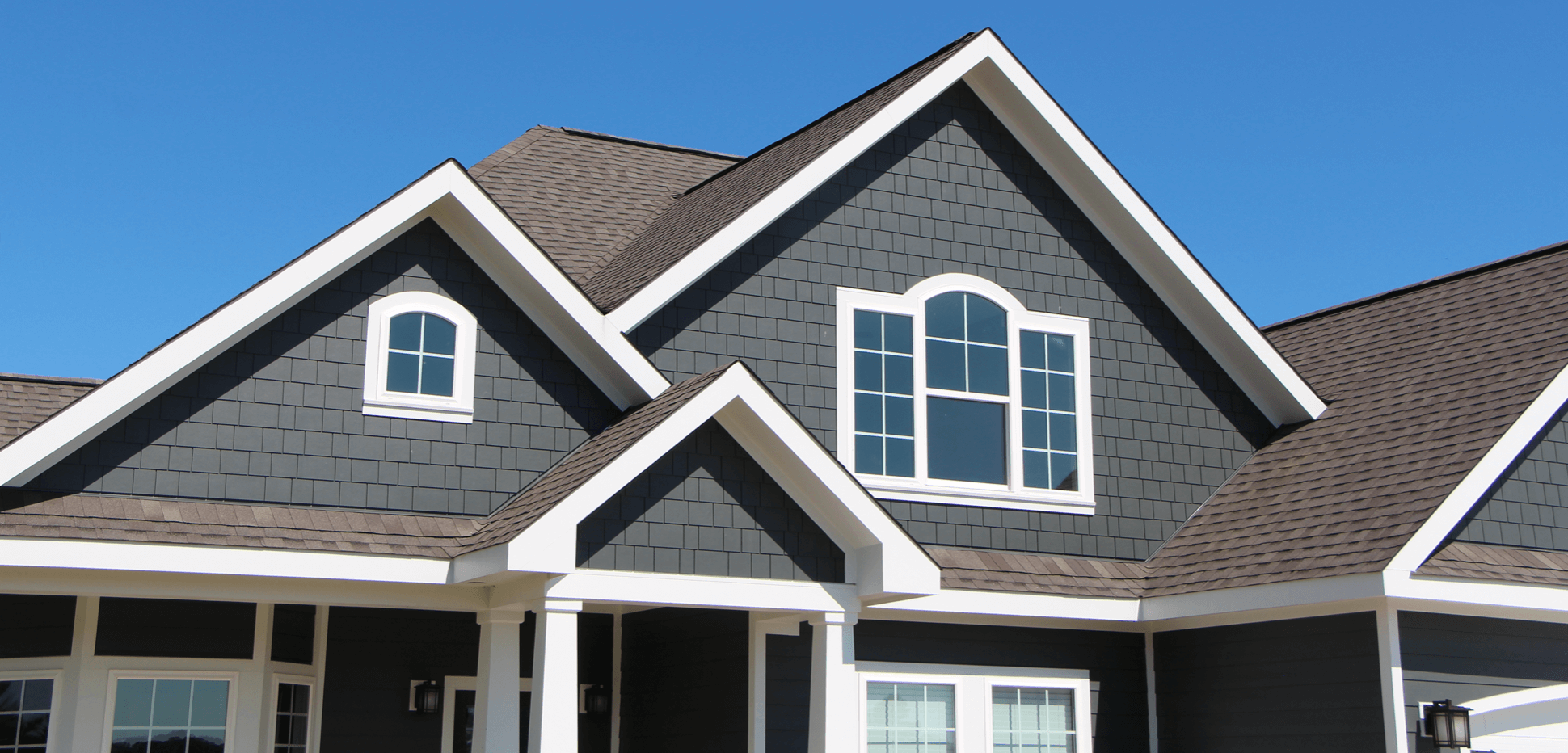 Shingle Siding
Get the authenticity of cedar shingles with the strength of James Hardie. Better than the real thing, it resists rotting, curling, warping and splitting. It is an excellent way to add accents to certain sections of your home.